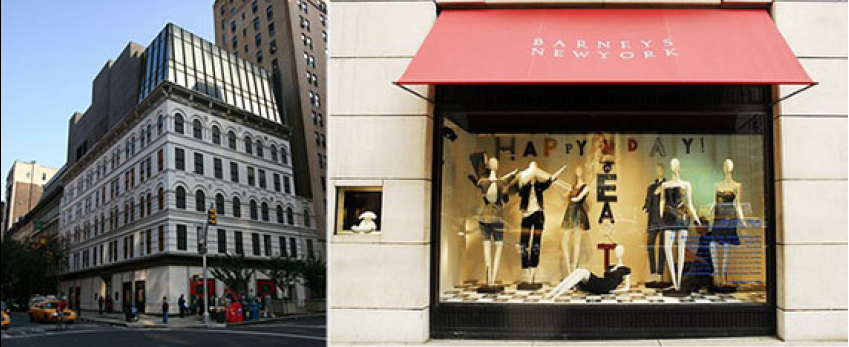 Ashkenazy Acquisition — which is also the owner of the Barney's clothing store at 660 Madison Avenue — is in contract to pay $60 million for the 45,000 square foot building on the corner of 17th Street and Seventh Avenue. That's the location where Barney's was originally housed.
The space at 115 Seventh Avenue can be enlarged to 70,000 square feet, which could make it attractive to converters.
Isetan of America, which bought the company and the buildings from the Pressman family, sold the seven story building at 115 Seventh Avenue, as well as the adjoining 138-154 West 17th Street, to the Rubin Museum of Art for $20 million after putting the chain into bankruptcy.
The Rubin Museum displays Tibetan and Himalayan art at 150 West 17th Street.
Barney's will open next door at the former Loehmann's store — which is its own former 1923 location — on the corner of West 16th Street. Management at the retailer is reportedly interested in the museum building as well.